We run youth activities for 11-14 year olds (school years 7-9) and 14-18 year olds (school years 10-13) during term time, during the holidays please contact Jon (see below). We would love to see you at our youth groups. Here's what's coming up and when:-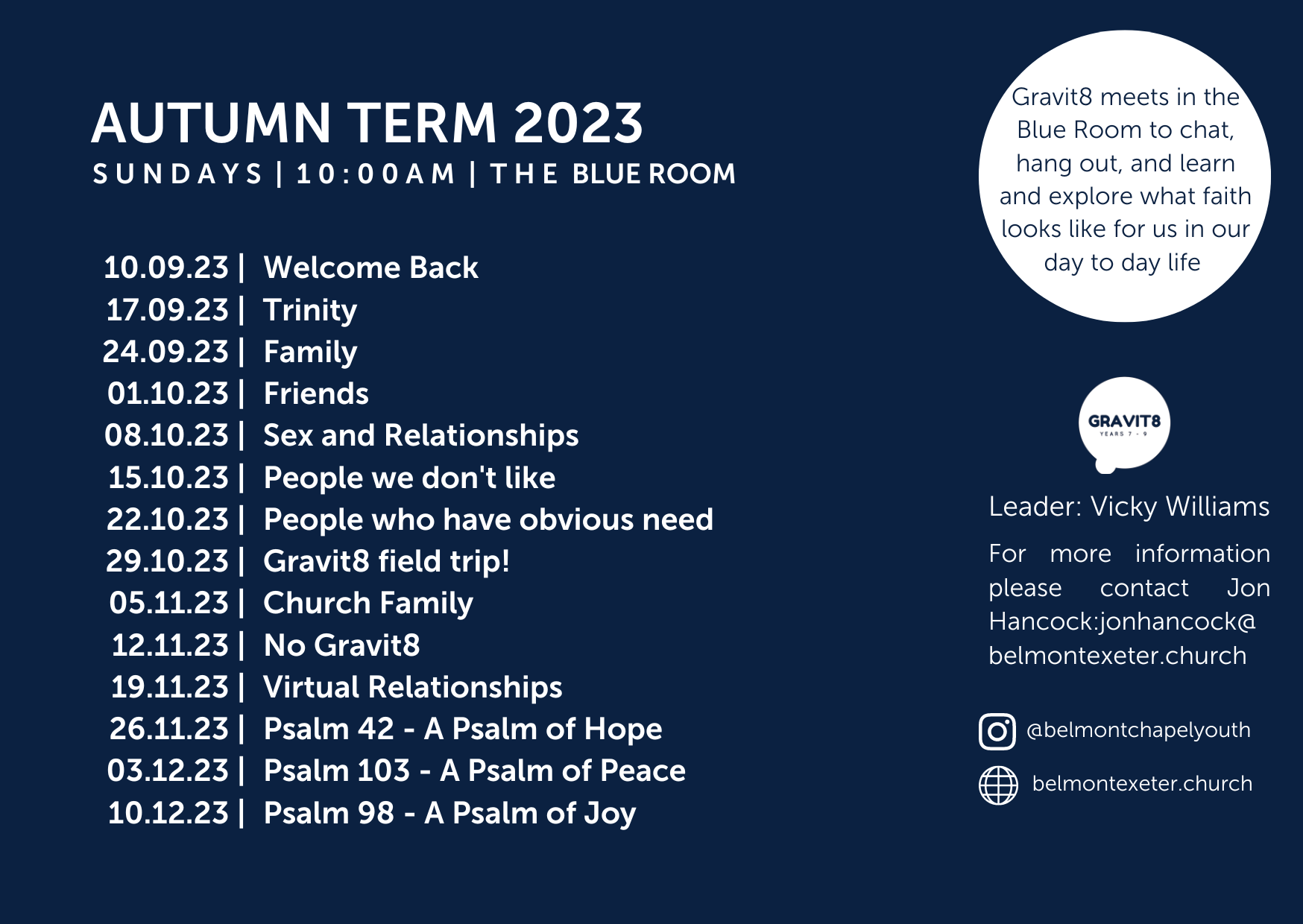 Gravit8
Gravit8 meets in the Blue Room on Sunday mornings to chat, hang out and learn and explore what faith looks like for us in our day to day life.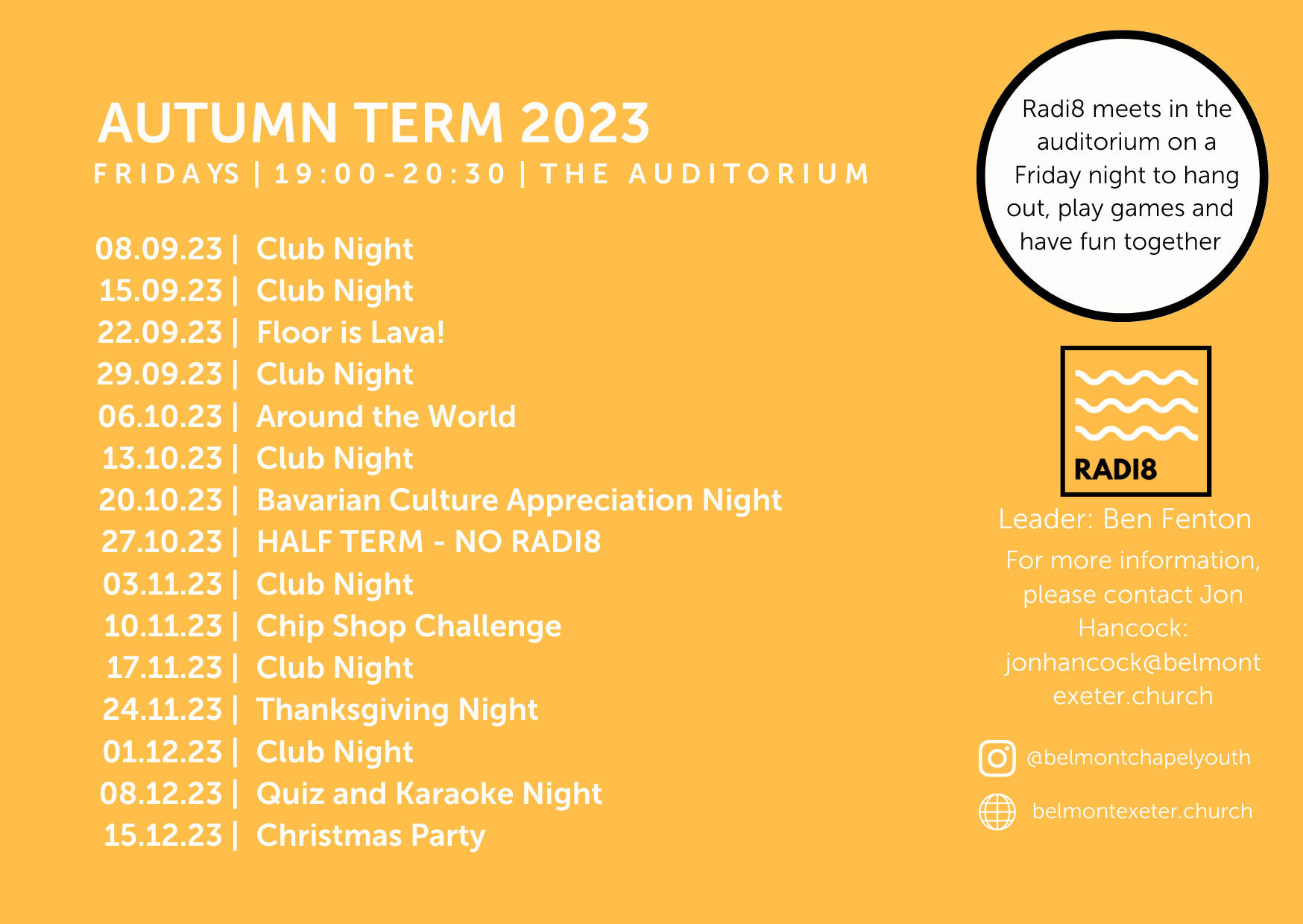 Radi8
Radi8 meets on Friday evenings from 7.00 – 8.30pm in the Auditorium. Join us on Friday evenings to hang out, play games and have fun together.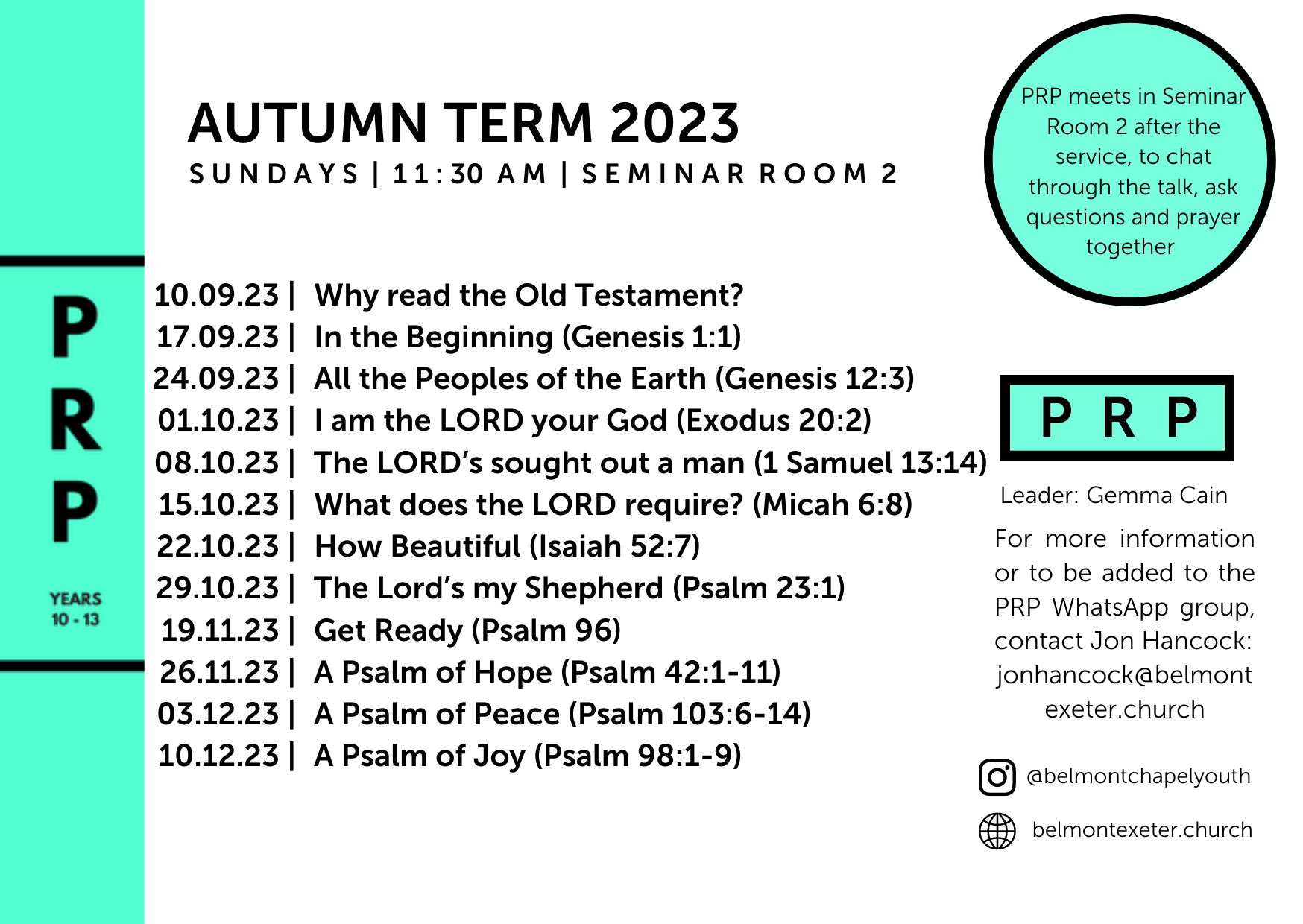 PRP
PRP meets on Sunday mornings. Come along to the 10am service and meet afterwards to chat through the talk, ask questions and pray together.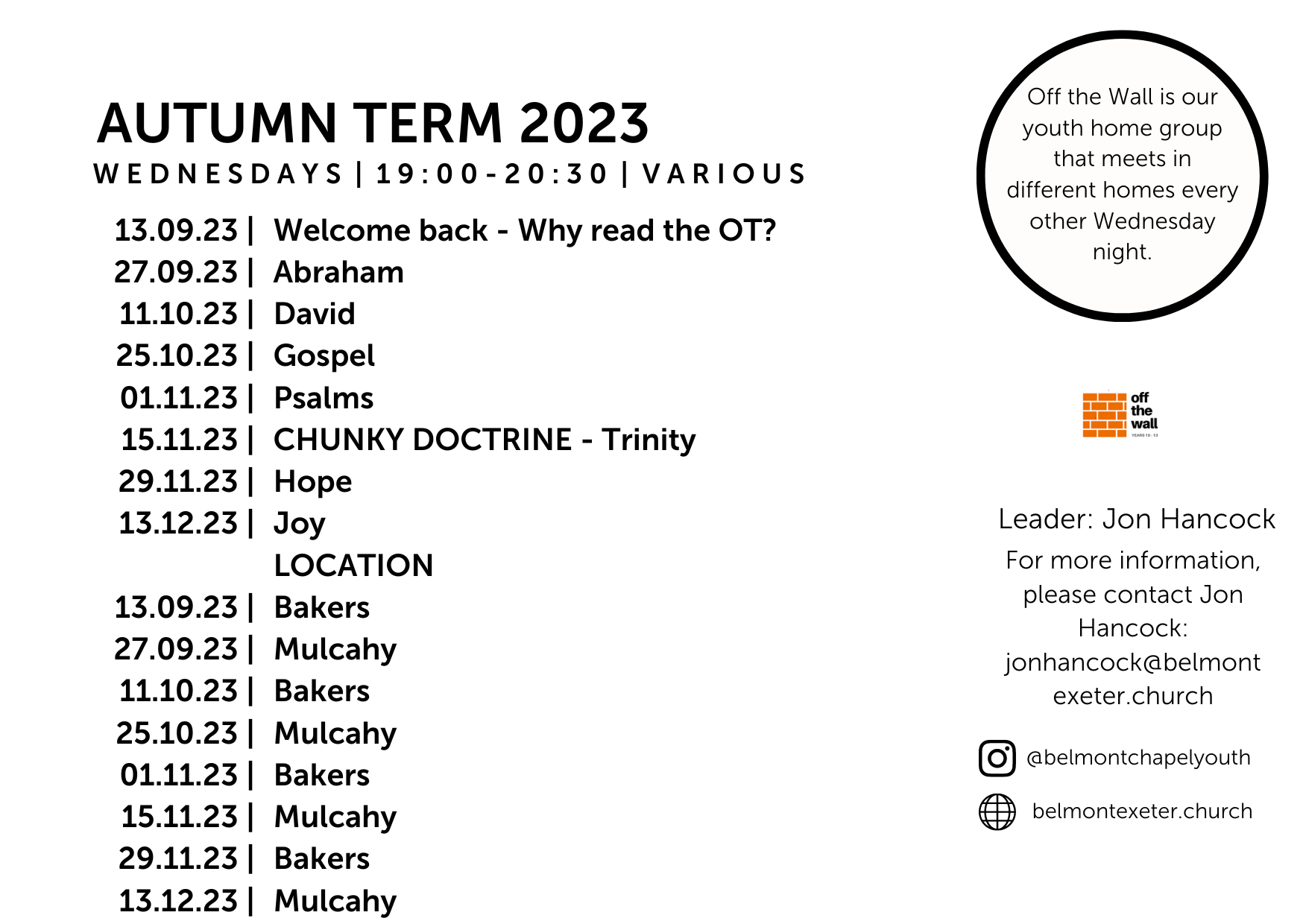 Off the Wall
Our youth (14-18's) home group that meets every other Wednesday evening in different homes.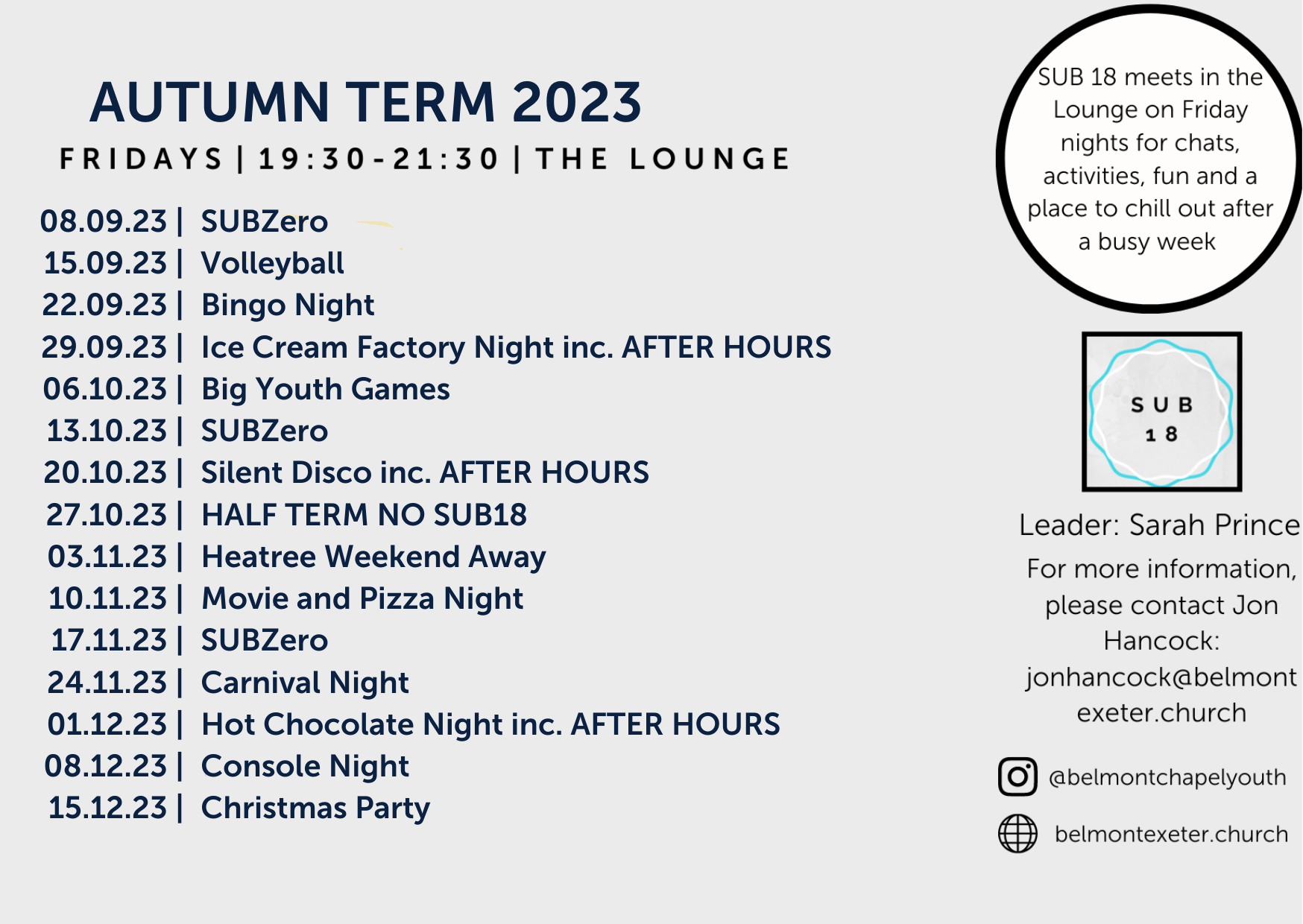 SUB 18
Come along on Friday nights to the Lounge for chats, activities, fun and a place to chill out after a busy week.
11-14s /14-18s
FRIDAY NIGHT YOUTH CLUB
If you'd like to join for the first time get in touch with Youth Work Leader Jon Hancock at jonhancock@belmontexeter.church
SUNDAYS
11-14 year olds are meeting at 10am, come and join us, we start all together in the main church. The session is aimed at growing young people's relationship with Jesus and their discipleship.
14 – 18s meet for half an hour after the 10am service to discuss what they have heard or been challenged by during the service.
MID WEEK
14-18's meet every other week, please contact Jon for more information. The session is aimed at growing young people's relationship with Jesus and encouragement on their discipleship journey.
We often have extra provision for work and support and are working to provide the best care we can. Please get in touch with Jon (07866635908 jonhancock@belmontexeter.church) if you've any queries or requests.