Current Series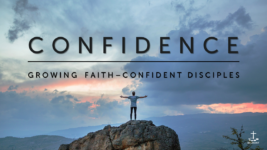 Evening Series
A series designed to equip us to be better prepared to represent Christ on our Frontlines every day. In addition to the Sunday teaching, this series will be accompanied by a Lenten reading plan and prayer guide.
In Christ
11th Mar 23 - 12:00 am
Derek Burnside
Big Church Day AM talk
Morality in a World Where Anything Goes
12th Feb 23 - 6:30 pm
Richard Judd
At the Feast (part 1)
12th Feb 23 - 10:00 am
Paul Cooke
The Bread of Life
5th Feb 23 - 10:00 am
Alex Yates
Passover Provision
29th Jan 23 - 10:00 am
Saz Flint
By Whose Authority?
22nd Jan 23 - 10:00 am
Simon Richards
Service in a World That Looks After Number One
15th Jan 23 - 7:00 pm
Simon Richards
In the House of Mercy
15th Jan 23 - 10:00 am
Jonny Baker
Perspective in a world that lives for the moment
8th Jan 23 - 7:00 pm
Nick Goldsworthy
Come, follow Me
8th Jan 23 - 10:00 am
Jo Stranks